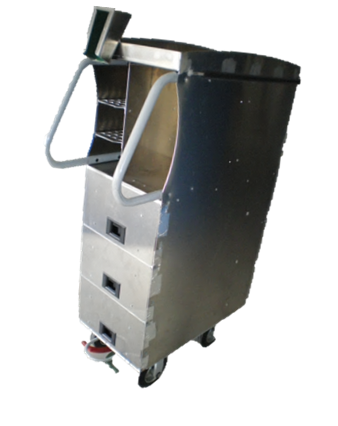 Trolley for sales on board, custom made trolley.
Description:
All kind of materials can be mixed, metal as well as PVC, both of them resisting to cold and warm temperatures.
We are able to customize your trolley according to your requirements.
Our research and development department is able to design and propose a competitive solution for your new products. Your requirements are our priority.